Features for Personal Use
Kloverpoint for Personal Use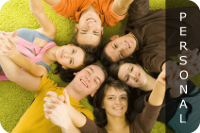 Kloverpoint is a tool that allows you to build your own Social Site. Create & publish Web Pages, showcase your Photo Galleries, and stay connected with others through Social Networking & Social Collaboration.
Kloverpoint tools allow you to easily create your own Social Site in just a few simple steps. If you have always wanted to get on the web, but simply didn't have the time or the knowledge to create and publish a website yourself, then Kloverpoint is the perfect solution and tool for you!
Let us help you build your Social Site!
► Content Publishing Tools
► Social Networking Tools
► Create Webpages
► Create Photo Galleries
► Create Calendar Events
► Stay connected with Communication Tools (Kloverpoint Email & Kloverpoint Chat)
► Privacy Controls to limit access to your published Web Pages and Photo Galleries
SIGN UP now for your FREE Kloverpoint account and start connecting with others.
For a list of all the features available through Kloverpoint, please CLICK HERE.