Kloverpoint Features List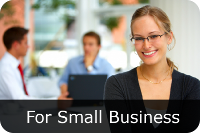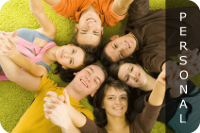 Whether for Personal or for Business use, Kloverpoint Social can be your one-stop-solution to Expand Your Social Reach.
 

Free

Power User

Pro

Ultimate

Create content, publish webpages
 5 page limit
20 page limit
 50 page limit
 unlimited
Create and share Photo Galleries

10 gallery limit
(or limit of 100 photos in a Free account)

50 gallery limit
 250 gallery limit
 unlimited
Social Networking/sharing features
 yes
yes
 yes
 yes
Kloverpoint Calendar/Events
yes
yes
yes
yes
Kloverpoint Chat
yes
yes
yes
yes
Kloverpoint eMail
yes
yes
yes
yes
Remote file access (uploads limits)
 10 MB
10 MB
 25 MB
 100 MB
File upload storage space
 50 MB
2 GB
 10 GB
 25 GB
File upload directories
2 sub-directories
10 sub-directories
50 sub-directories
unlimited
File Attachments
500 kb max/file upload. 50 MB total space
500 kb max/file upload. 50 MB total space
5 MB max/file upload. 2 GB total space
25 MB max/file upload. Unlimited space
Basic Privacy options
yes
yes
yes
yes
Advanced Privacy options
-
yes
yes
yes
Ads displayed
yes
yes
-
-
Advanced text editor
 -
yes
 yes
 yes
Custom Header, Banners & Advertising 
 -
-
 yes
 yes
Scheduled publishing options
 -
-
 yes
 yes
Enable/Disable user generated comments
 -
yes
 yes
 yes
Dedicated Account Manager
-
-
yes
yes
 

Cost:

FREE

$5

/month

$10

/month

Contact Us
* All prices are in US dollars ($USD) unless otherwise indicated.
** Discounts may be available for Annual Kloverpoint Subscription purchases.
CLICK HERE for more information regarding the terms and conditions for Kloverpoint upgrade subscriptions.
*** Custom solutions may be available. Please CONTACT US for more information.